| | | | | |
| --- | --- | --- | --- | --- |
| [ | mood | | | relaxed | ] |
yay, i have a day off. bit of a catch up update....

started feeling less poorly yesterday, so i decided to some bits to my car as it was sunny. he has fluffy cheetah back seats and there was some material left over, so as his door-cards were horrid and grey, ripped etc..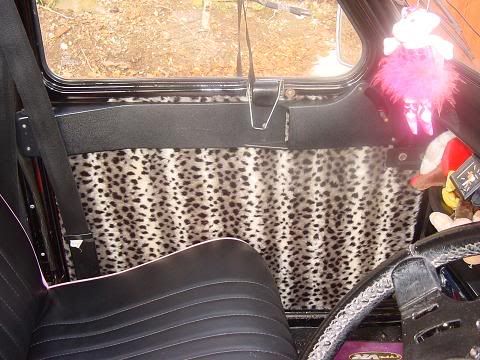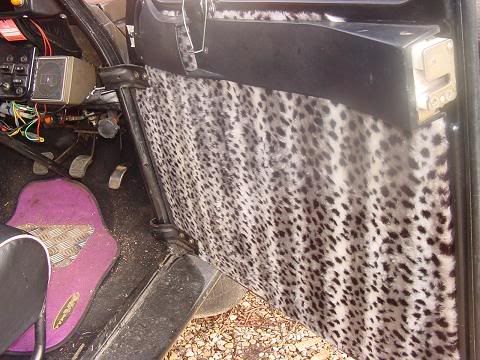 im really pleased with how they look finished, loads better than dull grey. i like fluff..:-)

this is how hes looking at the moment...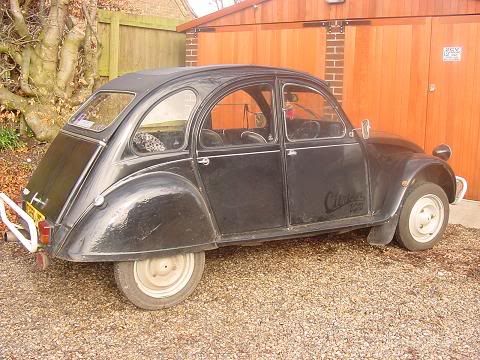 a bit dirty cus he hasnt had a bath in a while... since i last posted pics hes had new (original) wheels fitted which is why theyre grey. hopefully theyll be purpled soon, along with the bull-bars!

works been going well, someone came to rate the rooms to give it its star-ratings, so i cleaned them really well and the pub has 4 stars this year, aparently it only had 3 last year. the boss lady said thanks to me as they said how lovely + clean it was :-)

i should get paid tomorrow as its the end of the month, i hope i do and my first pay doesnt start a month later :-/ all my money seems to be spent already though, as i had to borrow £60 off my mum yesterday for new car tax, and my car is due an MOT before the 7th april. so thats over £100 together... at least my lil rumm is worth it hehe

me 'n nos saw the hills have eyes on my birthday, it is a brilliant film, if slightly discusting is your thing. hehe. i liked it was fun.

meet phillip, our newest arrival from the rescue centre :-)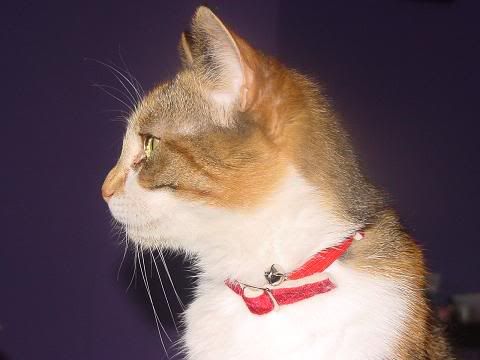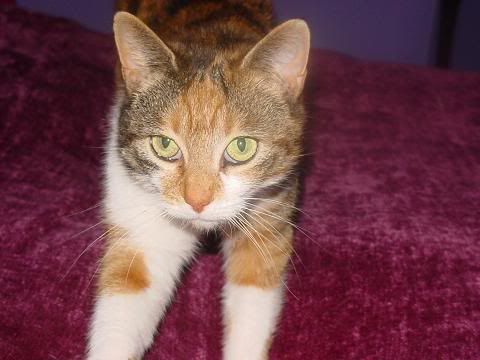 shes very pretty + settling in well, she'll have been here 2 weeks this saterday.

some sad news is that after neil recovered from her pnumonia, shes had a lump growing under her front leg, and shes pretty old now, for a rattie, so i guess thats why the lump has started to grow. its making it harder for her to keep balance, though she is eating and drinking still - and im keeping an eye on how much. so it seems her days are slightly numbered... the vet said to bring her in if + when she isnt eating, or when she seems unhappy. it will be like clive all over again, but she cant suffer :-(

on the same subject zippy-dog has been having blood tests as the vets think he has liver problems, hes having tablets and still acting like himself, so i really really hope he stays well. hes 9 now so hes getting on a bit too, bless him :-(

and finally, ive been a bit mad with taking photos of surf....heres just a few..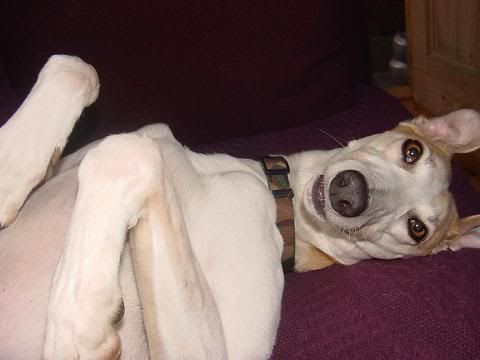 ( More this way...Collapse )